There is no paradise without sacrifice.

310 articles since May 24, 2010
The Terra Nova encyclopedia that anyone can join.

Five years of Terra Nova
Five years of Terra Nova
Jason O'Mara talks Terra Nova with SideWalks
Visit the archive for older news posts.
Which dinosaur from Terra Nova is the coolest?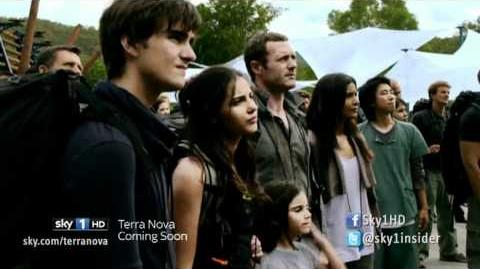 Create blog post
Blogs
Soldier

Soldier was a member of Terra Nova's security team. He was killed by a group of pterosaurs in the episode "Instinct."

This Soldier was an Asian male. He had short, black hair and most likely dar…

Read more >

September 26 this year marks the 5 year anniversary of Terra Nova. I think it would be nice if fans did something to celebrate the occasion. Fans of other franchises have special days dedicated to their…

Read more >

Actor Jason O'Mara, who played Jim Shannon in Terra Nova, was interviewed by Sidewalks Entertainment last year. The video containing the interview was uploaded on August 22, 2015. However, it never sh…

Read more >
See more >
Ad blocker interference detected!
Wikia is a free-to-use site that makes money from advertising. We have a modified experience for viewers using ad blockers

Wikia is not accessible if you've made further modifications. Remove the custom ad blocker rule(s) and the page will load as expected.